Life's Encore Planning serves people who are struggling to care for and support their aging loved ones.
Are you worried and in the dark when it comes to your aging loved ones Estate, Finances, and if they are safe in their home?

Do they have all the legal documentation in place for someone to support them when they are unable to?

Are they financially secure for future health costs and care needs?

What plans are in place to keep them safe and secure in their home NOW, and not once something has happened

.

 
The best way to start this journey with your loved one is to have THE Conversation.

Initiating THE Conversation is usually difficult.

If it wasn't you would have done it already.

We can facilitate "THE Conversation" between you, your loved one, and other concerned individuals to get your questions answered.
Here is our Free Guide to help you with questions to ask your aging loved one
Are you worried about your loved ones financial and medical needs as they get older?
We have covered the importance of having THE Conversation with your loved one and those who are their support system as the first step.
The next step is Estate Planning, which is the best way for all of us to ensure as we age our financial and medical needs are taken care of.
If your loved one has done their estate planning, give them a "Hell Yes".
If not or they haven't made updates lately, this is the next step.
What Happens When You Leave Your Home With Two Suit Cases and The Clothes On Your Back?
IT CAN ALL CHANGE IN THE BLINK OF AN EYE
 SO CONSIDER THIS?
The Emergency:  You get the call that your loved one can no longer live alone.
The Decision:  You need to decide whether you and your loved one are ready or not.
The Travel:  If they do not live near you, or do you need to get them.
The New Life:  It will take time for everyone to adjust to this change in life.
The Life they Left Behind:  The Emergency Move is handled but there's more.
The Support You and Your Loved with the New Reality:  This is a huge emotional journey you will both be on
The Final Pieces:  The process is complete.  The belongings and home have been sold and it is time to close this chapter.
 What would happen if you walked out of your home with just 2 suitcases and leaving everything else behind?
A Client Case Study with a Fabulous Ending, CHECK IT OUT
Are you concerned with how to deal with your aging loved one's 
possessions?
Are you overwhelmed knowing they need to Rightsize/Downsize 
but do not 
know where to start?
The time to have conversations about this is not when a health
crisis or lifestyle change must happen immediately.
We can help you with finding ways to work with your aging loved ones to
move forward with Rightsizing/Downsizing.  
We know what needs to be done, how to prioritize, how to handle 
specific items such as sell, donate, recycle, put out for free etc.
We have created the Be Prepared Rightsizing/Downsizing Guide
to help you with how and what needs to be done.
Do you have a plan in place for aging?
The time to plan is now and it is on your side. The last thing you want to do is wait until you are older to get a plan in place.
Do you have a comprehensive Estate Plan in place and have you chosen your beneficiaries or guardians for your children?
Are you a Solo Ager and have you considered who your support system will be and what that will look like as you age?
Have you talked with a Financial Planner and Tax Advisor for your children's college and your retirement?
Have you thought about how your life will change as an empty nester?
It is never too early to start planning as a Strategic Life Plan takes time and thoughtfulness. Why not make it easier for you, your family, your friends, and plan NOW.
What does Independence and Care look like for you? There are many options out there to consider as we age.
Do you have a plan in place to keep your independence to stay in your home? Aging in place is an option as well as moving to a community. Staying in your home is not the only way to keep your independence.
Do you fear losing your independence?
What does control over your life and finances mean to you?
These are some of the challenges we will all face. Are you ready?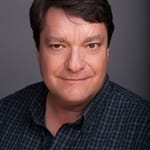 Stephen Fleury
Co-Founder
Jetzi Fleury
Social Media
]
Aiden Fleury
Media Consultant